Achuthan T K
Monday, July 9, 2012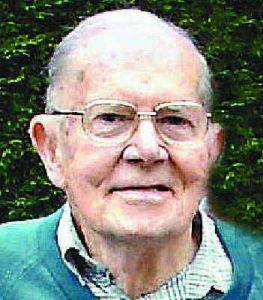 May 2012 marked the passing of one of Kathakali's most dedicated archivists and historians, David Bolland. Through his films and books Bolland single-handedly built up some of the best archives we have of this art form, and captured rare footage of some eminent artists who are no longer with us.
There have been a few articles in the media detailing his contributions to Kathakali. This is a personal tribute gleaned from my impressions of him.
I must start this tribute with a caveat — that I have not met Mr Bolland. This article is based on the correspondence we exchanged between 1991 and 1993. The image of Bolland that emerges from those few letters is that of a meticulous historian, a humble humanist and a sincere friend of Kerala and Kathakali. I am also writing this with a touch of regret that I could not visit Bolland when I was in England a couple of years ago.
The Archives
I first heard of Bolland and his impressive video collection while working in Mumbai in the late seventies. Of course contacting him never occurred to me as I did not even have a television set in those days. But after moving to Dubai in 1989, when electronic gadgetry was within reach, I wrote to him with the purely selfish intention of acquiring some video tapes. It was a shot in the dark as I wasn't even sure if he would reply to my letter. What followed, however, was beyond all my expectations.
Within a week of writing to him I received a two-page typewritten letter, along with a four-page detailed list of videos in his collection — from Kathakali performances to cholliyattam to Thrissur Pooram and folk dances from Rajasthan and Manipur.
As he put it to me: "I have 6 1/4 hours of general subjects, 31 1/4 hours of plays filmed as they were being performed and 13 1/2 hours of cholliyattam, so if I want I can watch Kathakali for 51 hours."
Bolland was very aware of the importance of his Kathakali collection. In a letter dated Sept 25 1991 he wrote: "I think I now have what must be the largest private collection of amateur videos of Kathakali in the world."
He had some rare footage too. "I have 30 minutes of old Kathakali films taken in Calicut between 1955 and 1960 which…. are silent and not edited properly. But as they include shots of Ramankutty Nair, Padmanabhan Nair, Kumaran Nair, Achunni Poduval, Gopi and others when they were performing in my bungalow garden in 1957, and also a few shots of Kunchu Kurup at Kottakkal and Trichur in 1954 as well as Kunchu Nair and Krishnan Nair performing in Guruvayurappan Hall in 1956, they are valuable as historic records."
The making of these videos "was an enormous labour of love, and a very expensive one", as Bolland never sought payment or profit in the making or distribution of them. It is indeed a debt of gratitude all Kathakali enthusiasts bear to him for making the videos "solely for people like yourself" – for people like us — "who have a genuine and personal interest in the subject — and most importantly perhaps for archival purposes".
Bolland would not sell any of his videos to "anyone whom I think might use them to teach students in arts academies and dance schools… as this might result in students being taught incorrectly and thereafter giving substandard performances".
Precisely for this reason, he said categorically that "I must have your assurance that they will be only be used by yourself and will never be copied". I have more or less stuck to this gentleman's agreement though I later learnt that someone who borrowed the videos from me for viewing copied them without my knowledge.
Apart from the videos, Bolland also sent me extracts from old silent films "that I made in 1954-57 to show you what I was doing when you were two years old, till your fifth birthday!"
That 12-minute silent video will be cherished by anyone with an interest in the history of Kathakali. Hence I am asking kathakali.info to publish it along with this tribute. I am sure Bolland will approve.
The State of the Art
Even after he retired to his aptly-named home Malabar in Somerset, England, Bolland remained engaged with Kerala and Kathakali.
Bolland had one big gripe about Kerala — the appalling way in which Kathakali was shown to foreign tourists visiting Cochin. Their presentation, according to him, was a "disgrace and a terrible advertisement for Kathakali which must result in many people getting an entirely wrong impression of the art".
During one of his visits he discussed the issue with the then Kalamandalam secretary Iyyankode Sreedharan and later wrote a note on the subject. He followed up by sending that detailed note to then Chief Minister K Karunakaran on October 21, 1991, "as a devoted friend of Kerala in general and Kathakali in particular because I am very upset about the poor manner in which the great art of Kathakali is being shown to tourists".
Bolland never heard a word from the Chief Minister's office. He re-sent the letter to the cultural ministry through an official whom I knew personally. No doubt that letter will be gathering dust there even today.
Bolland had offered several suggestions to ensure that only authentic performances were showcased to tourists. One suggestion in his proposal was for the government to build a small modern theatre on the Durbar grounds opposite TDM Hall in Ernakulam on the lines of a koothambalam.
"As a European who has considerable technical experience of film and video making and an intimate knowledge of Kerala and Kathakali and who has great affection for both, I feel I can contribute a lot to the better projection of Kathakali to tourists," he wrote in his letter to the chief minister.
The Humanist
Bolland's association with Kerala and his regard for its people were the hallmark of his letters, and through them I realised that he had a better understanding and appreciation of my heritage than I did! But perhaps he qualified to be more of a Keralite than me as he had 25 years of constant association with the region — from 1946 to 1972 — whereas I left Kerala at the age of 23!
In my first letter to him, I had introduced myself as hailing from Ottapalam, with maternal roots in Vellinezhi. As reference points, I mentioned that I was a relation of Krishnankutty Poduval and Achunni Poduval. My letter must have made him nostalgic because he recalled in detail his visits to many of these places.
He wrote: "After my long association with Kerala — which goes back to the old days of Travancore and Cochin states — I have very happy memories of all the places and people I have met.
"Your references to Vellinezhi and Vazhenkada bring back many happy memories to me because I have at various times visited most of the well-known (and many of the less well-known) Kathakali artists who live in the Cherpulasseri area. I spent part of my 60th birthday in Ramankutty Nair's house and I visited Kunchu Nair in his house several times in the two years before he died and when he was on his death-bed.
"I know Ottapalam well through my connections with the late VP Menon (a senior civil servant and right-hand man of Sardar Patel), and KPS Menon, former ambassador to Russia, to P Ramadas, a Kathakali ashan."
I think Bolland's last visit to Kerala was in 1991, when he fondly recalls that he had been asked to film the farewell function for Kalamandalam Gangadharan on June 13, 1991. Though he wanted to come again, he didn't have the means to do so.
"Although I have been able to visit Kerala in 15 of the 20 years since I retired, I am afraid that the chances of my ever being able to go there again are very remote" because the company in which he invested his savings went bankrupt.
Bolland's humility comes across when he mentions his numerous friends, and not merely the famous. He mentions a remarkable list of Kathakali friends which started with KPS Menon, author of Kathakali Rangam (virtually my guru), and Guru Kunchu Kurup to Baghyanadhan, the Kalamandalam student "who was the winner of my medal last year (1990)".
He adds: "I have always made a point of visiting Kathakali artists in their homes and getting to know them and their families, particularly Kalamandalam students for whom since 1972 I have awarded a gold medal for the best student in vesham."
Perhaps the icing on the cake was a characteristic line in one of Bolland's letters, in which the Englishman from Somerset told me, an Ottapalam native, to convey his regards to Kalamandalam Ramadas who "can be found either at Vidyarthi Nivas or Gopal Nivas!"
Kudos to this great man for his warmth and passion for Kerala, its people and its arts. I will always remember him the way he signed off his letters — with kindest regards!